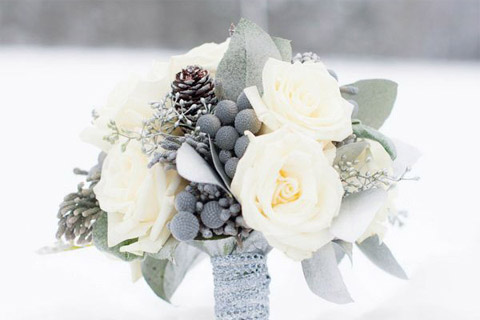 Winter weddings are magical affairs. The long, dark evenings are perfect for romantic dances under twinkling lights, and a bit of snow (if you're lucky) is the perfect backdrop to a snow-white wedding dress. It's no wonder that winter weddings are soaring in popularity.
Winter brides are rewriting the rules when it comes to planning the perfect day – they don't need sunny skies or summery gardens, because they know that there is nothing more romantic than pledging your love in a wintry wonderland.
Read on for some seasonal inspiration for your wedding day...
Go luxe
Against a stark winter landscape, shimmering colour schemes look refined and elegant rather than OTT. Pair metallic and subtle sparkles with neutral base colours such as ivory, white, and the palest of blues to channel that 'twinkling tundra' look.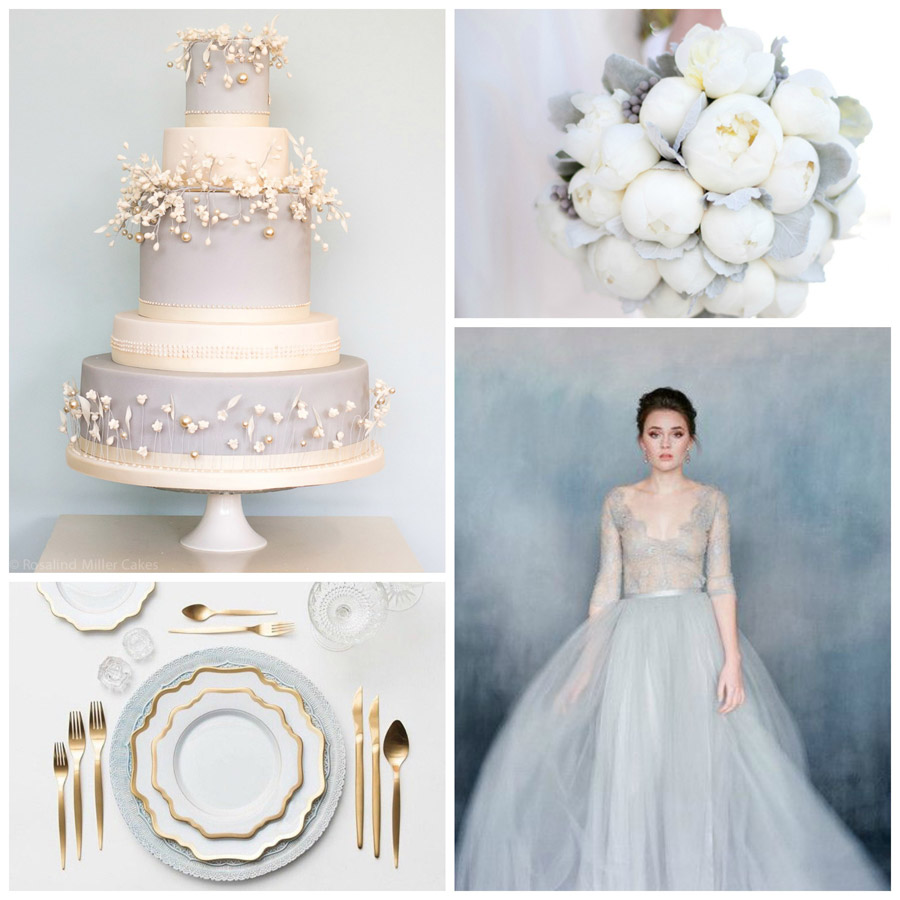 Take inspiration from nature
There's no reason why you can't have an outdoorsy wedding in the middle of winter… you just need to bring the outside inside. Follow in the footsteps of the trendiest Scandinavians and decorate your wedding with sweeping branches of fir, boughs of holly, and bright red winterberries. Piles of pinecones and painted branches will add a festive feel to any reception.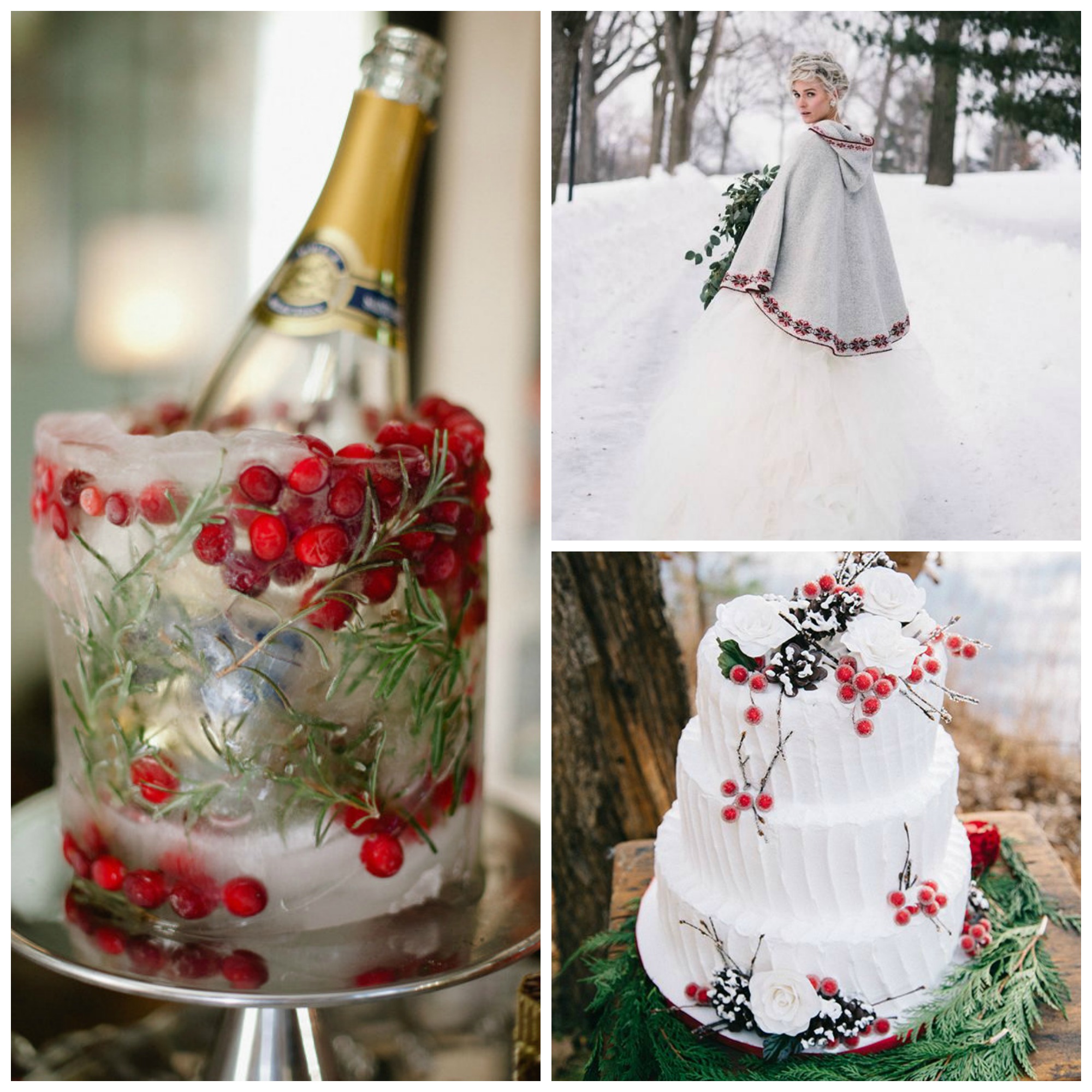 Stay warm
That doesn't mean you need to choose a thermal-lined wedding dress with a polo neck and finger-length sleeves... you just have to pay a bit more attention to your bridal accessories. Faux fur always looks amazing against the delicate fabric of a wedding dress, and there are hundreds of options available to the winter bride. Borrow an antique fur stole from your glamorous great-aunt, or invest in a couture coat which you will wear again and again.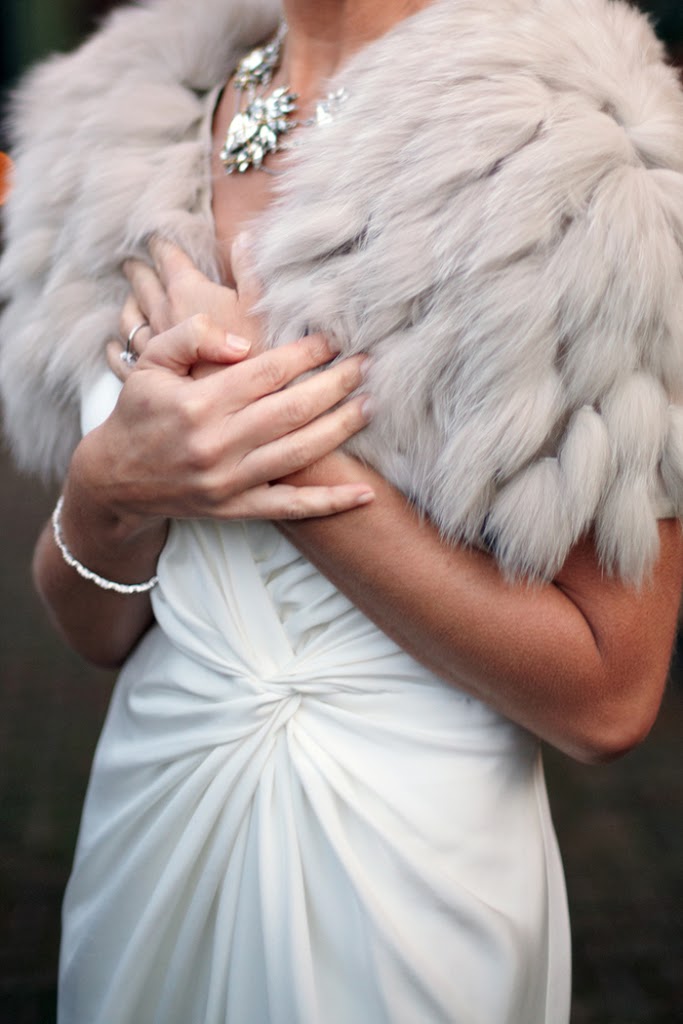 Steal Christmas
Because why not? If your wedding falls between mid-November and late December, you have a ready-made theme and an endless choice of decorations which are easily sourced: party favours could be packaged up like Christmas presents, seats could be decorated with Christmas baubles, and you could sneak a sprig of mistletoe above the top table!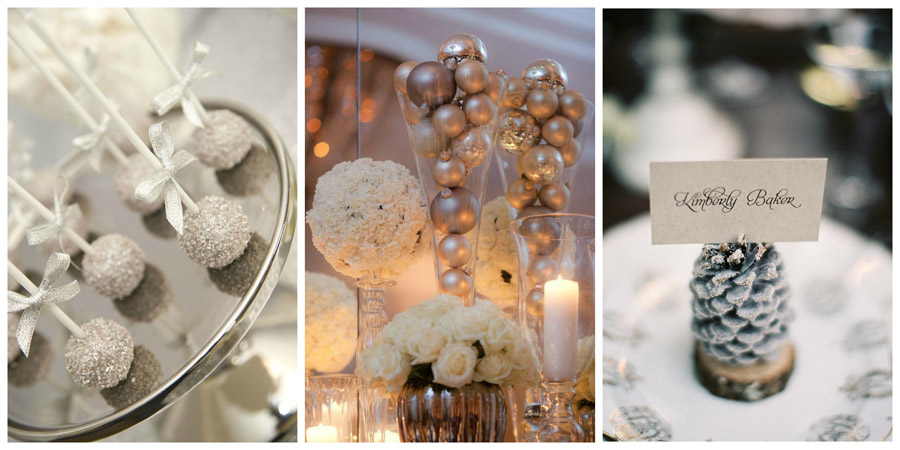 Choose a striking colour scheme
If you don't want to go down the 'red and green and gold' route, there are plenty of other colour options for a winter wedding. Blue and silver will add a cool sophistication, while deep purples, burgundy and reds are particularly striking against a white backdrop. Or make a huge style statement with all-white décor, which will make you feel like you are getting married in the world's warmest (and most fashionable) snowdrift.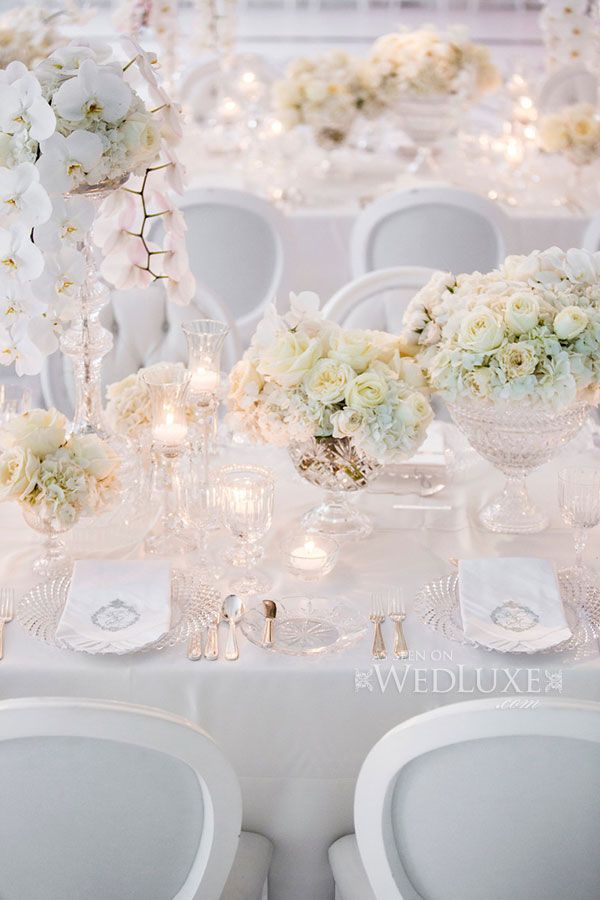 Add fragrance
Cinnamon sticks, orange, mulled wine…seasonal smells make a luxurious winter wedding all the more memorable. If you're featuring Christmas trees, you could enhance those delicious pine tones with some wintery incense burners. Consider combining 'natural' with your welcome drinks; serve zesty fruit punch or mulled wine to your guests on arrival. You can then let the same smells linger long after the beverages - by sourcing some matching scented candles.
Alternatively, you could steer away from trying to replicate any traditional smells, and craft your own signature scent. Good news for fragrance fanatics: Jo Malone London offers a bridal service, which specialises in creating your very own subtle wedding fragrance. Whether you choose their perfumes, or scented candles – they're perfect for infusing your events spaces, and making your big day all the more magical.