There is no set formula for creating a stylish wedding. 'Style' is an impression that is made; it is an ambiance; a memory; and an aesthetic. It can be hard to pin down, yet done properly it feels almost effortless.
The key to creating a super stylish wedding reception is, in a word, quality. That means fresh, seasonal food; vintage champagne and fragrant flowers - in abundance.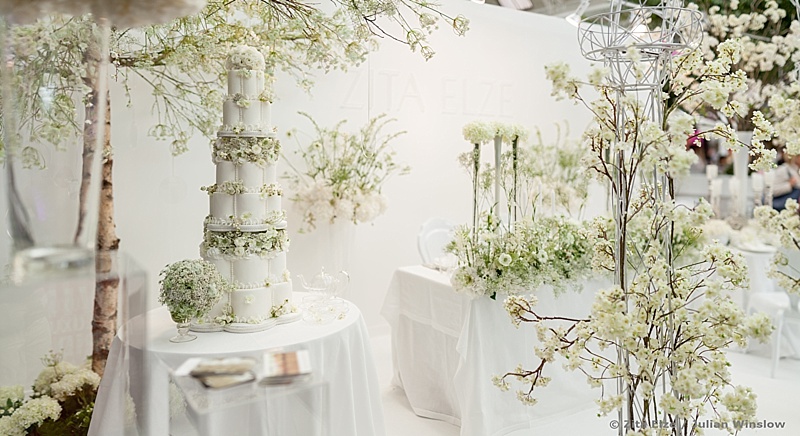 Floral Credit: Zita Elze Flowers | Image Credit: Julian Winslow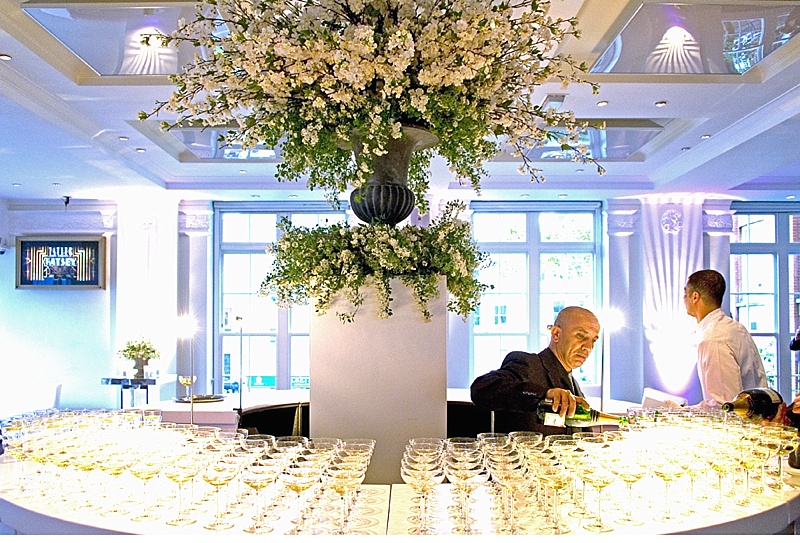 Floral Credit: Phillipa Craddock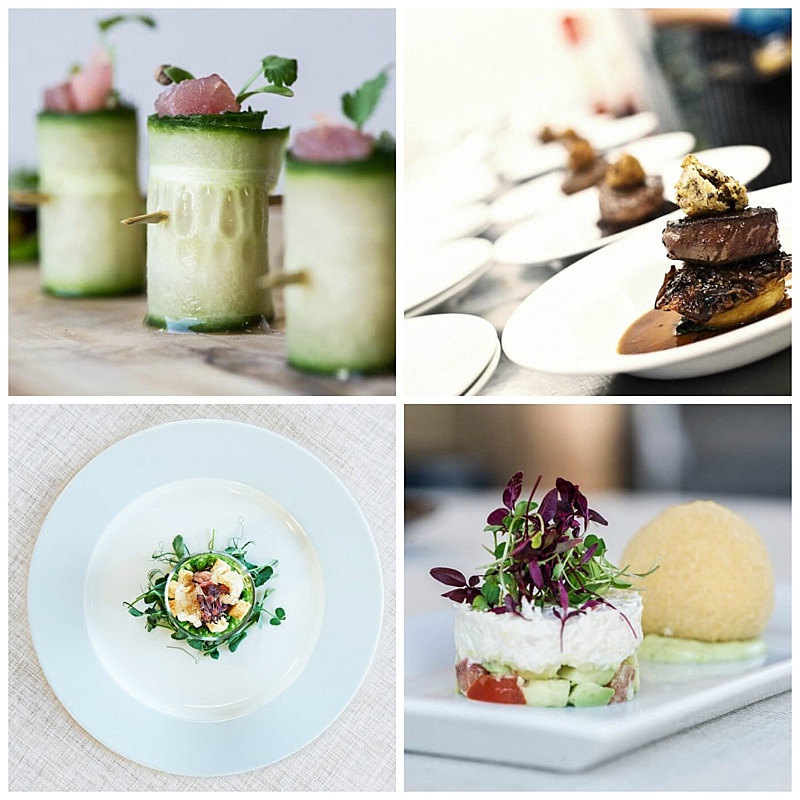 Catering Credit: Caper and Berry
But there are a few little touches that will ensure that you host a wedding reception which simply exudes style from start to finish.

Read on for a few of my most effective tips…
Start as you mean to go on
Your invitations will be the first hint your guests have of the wedding ahead. This invitation is likely to be sitting on their mantelpiece or attached to their fridge for months before the big day, so it's worth getting it right.

Stationery Credit: Cutture Stationery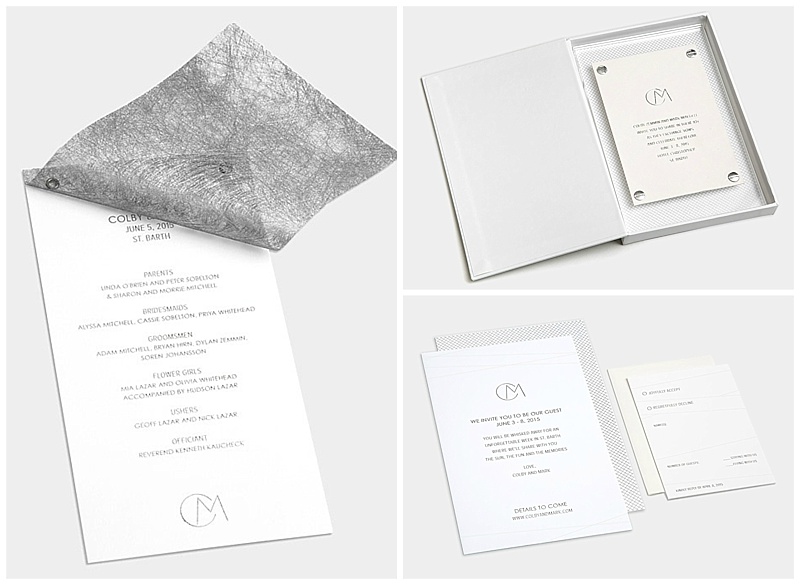 Stationery Credit: Bliss and Bone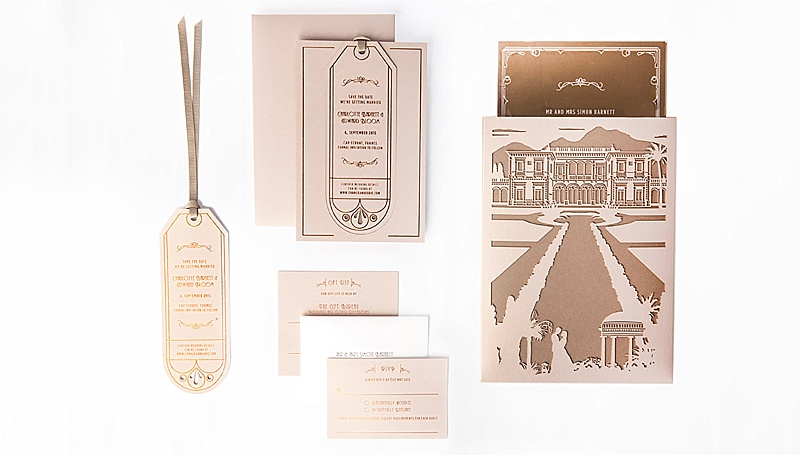 Stationery Credit: Cutture Stationery
You can't go far wrong with high quality paper and an elegant design – needless to say, faux plane tickets, glitter embellishments and e-invites are a big no-no.
Choose quality over quantity
When it comes to your reception décor, less is more. Channel your budget towards quality options (e.g. lace tablecloths rather than layers of chiffon runners; pillar and taper candles rather than tea lights), and keep your table settings simple with elegant cutlery and a sophisticated centrepiece.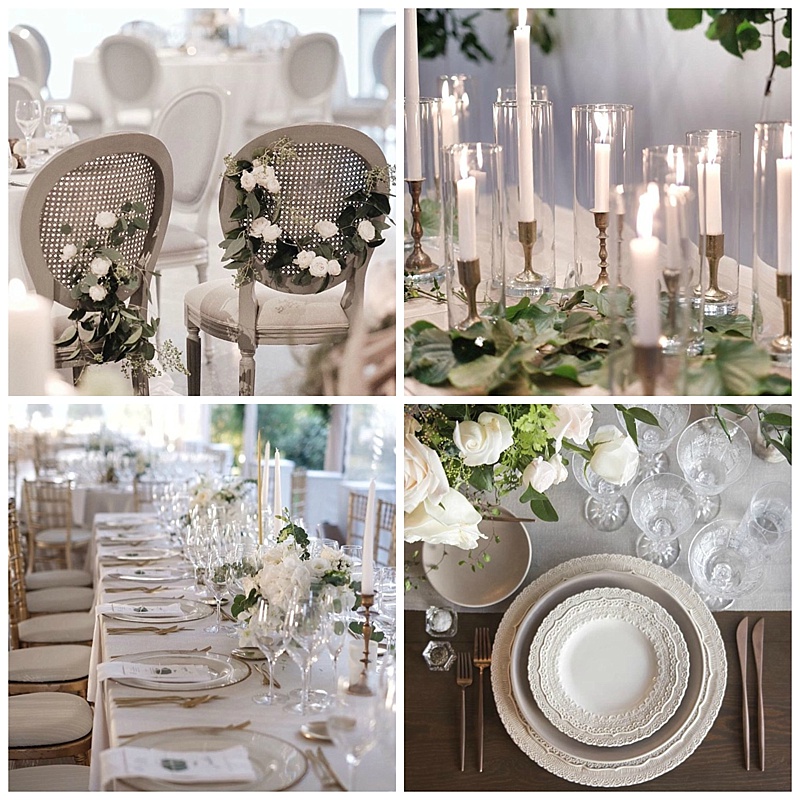 Image Credit: Cristin Francis Acqueduto via Instagram | Cassa De Perrin
Keep colours minimal
Your colour scheme should be one of the first things you choose when planning a wedding, and this decision will set the tone for the entire reception.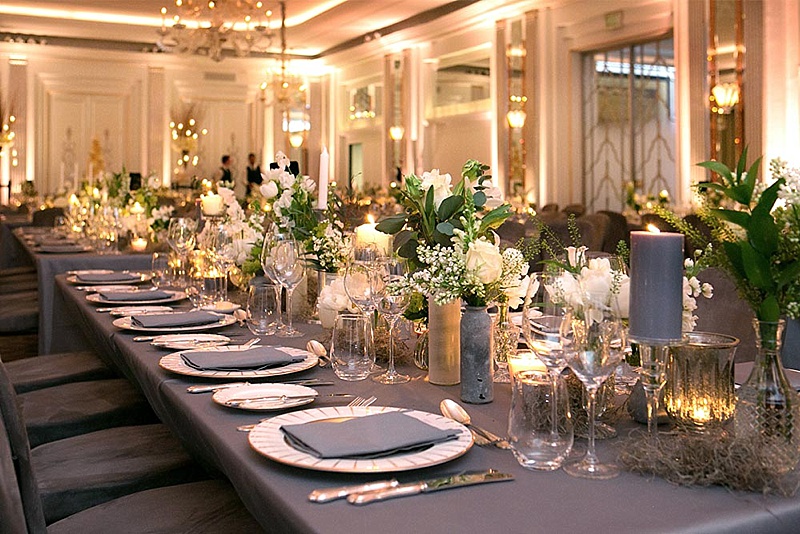 Floral Credit: Amie Bone Flowers | Image Credit: Lisa Payne
White, cream, ivory and champagne are classic foundation colours for any wedding, and they look particularly good when paired with pastel colours, or earthy tones such as beiges, browns, and forest green. Try to stick with three colours maximum, to avoid overkill and maintain a subtle theme throughout your big day.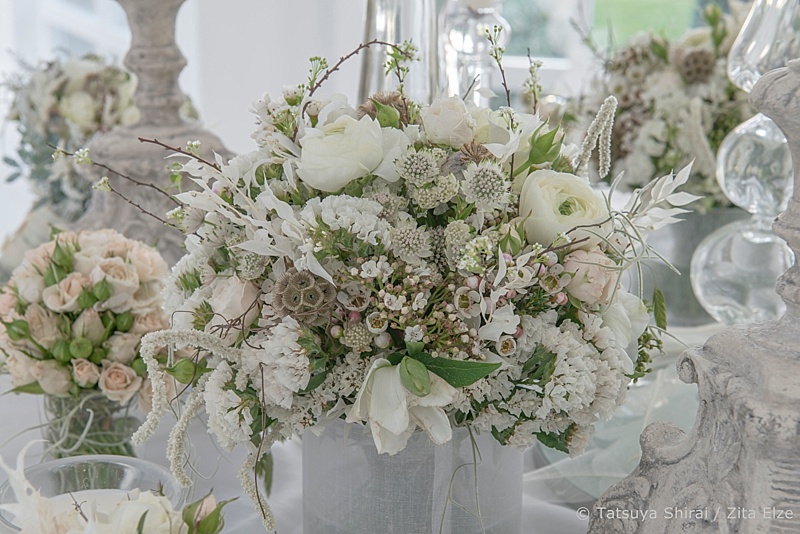 Floral Credit: Zita Elze Flowers | Image Credit: Tatsuya Shirai
Show guests something they have never seen before
The best wedding receptions will have one major talking point – but only one! Too many props and decorations can appear tacky.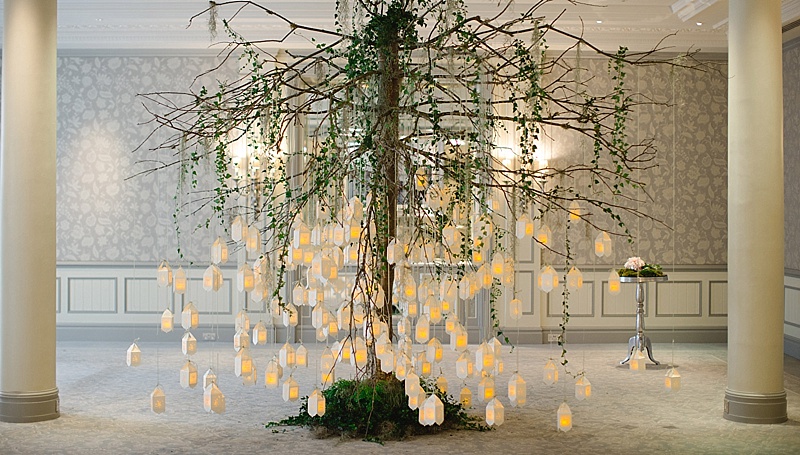 Floral Credit: Wildabout Flowers | Stationery Credit: Cutture Stationery | Image Credit: Pippa Mackenzie
Speak to your wedding planner about sourcing a show-stopping piece that hasn't been done before – an indoor garden, a crystal chandelier tree, or a gravity-defying cake, for instance.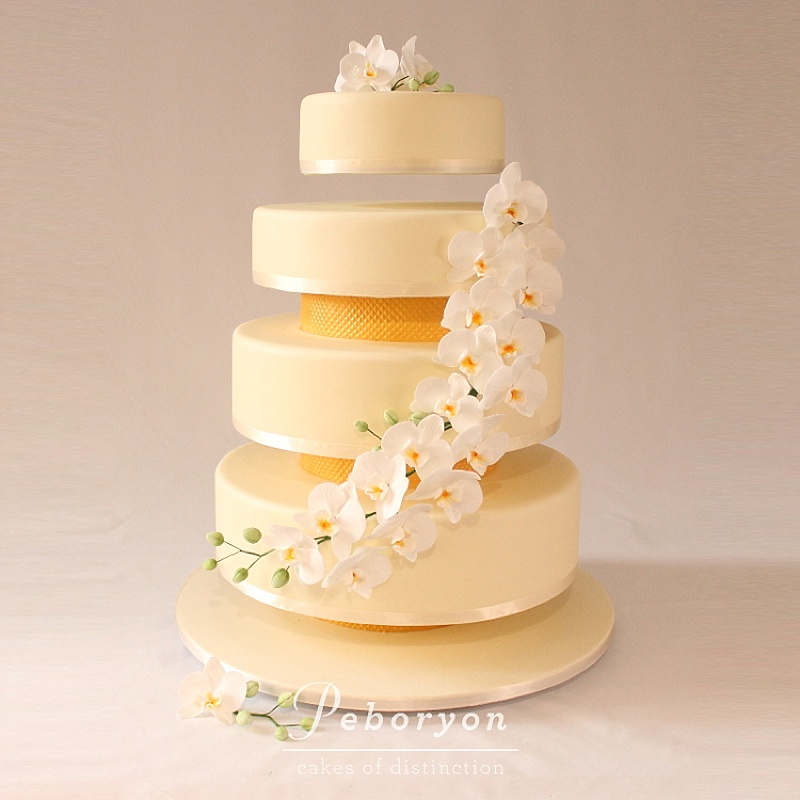 Cake Credit: Peboryon Cakes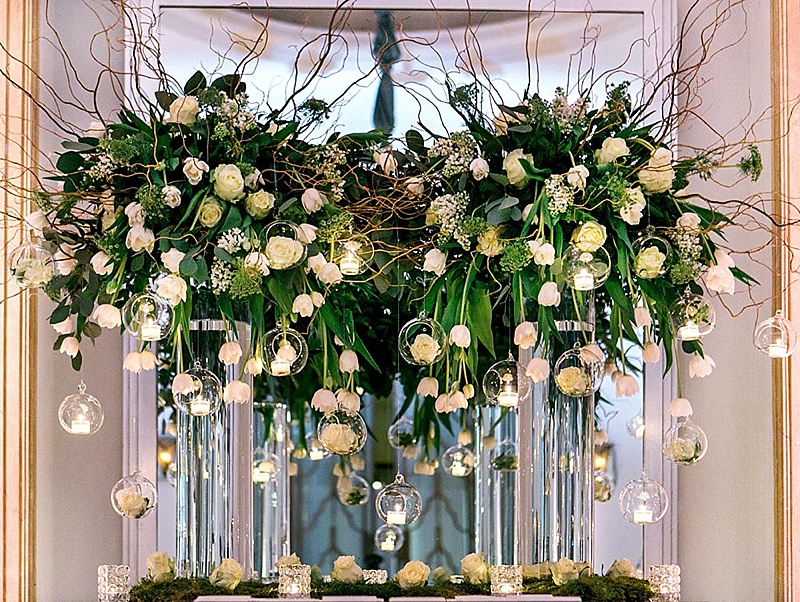 Floral Credit: Amie Bone Flowers | Image Credit: Lisa Payne
Think about the memories
Send your guests away happy with a pretty memento of your day – an embroidered handkerchief, or a scented candle featuring floral notes from your bouquet.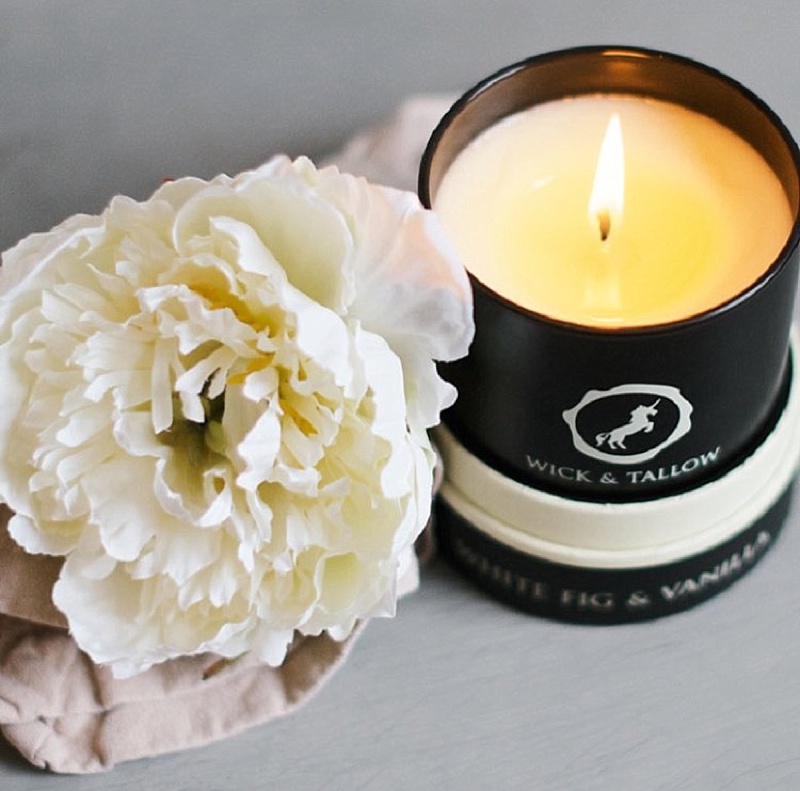 Image Credit: Wick and Tallow Via Instagram

During the reception, make sure that your photographer takes at least one photo featuring every guest, and send a glossy copy of this to them along with his or her thank you card. This will make your guests feel special and it will give them a permanent memory of a beautiful evening.
If you are struggling for design inspiration or perhaps feeling a little overwhelmed by all the different options then please do get in touch. We will work with you to streamline ideas, offer comprehensive guidance on what does and doesn't work and we will create a completely unique design scheme, comprising of detailed moodboards, supplier suggestions and a detailed plan for the set up. Alternatively we can work with you to oversee and assit with the whole process. For further details about our range of services click here or alternatively why not schedule a complementary discovery call with us here.