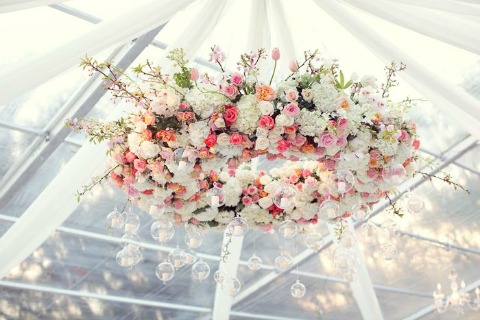 Flowers have been an essential element of every wedding since the beginning of time. In Medieval times, brides would wear floral garlands in their hair to symbolise love, happiness and fertility, and by the Victorian era, we had even come up with a definitive 'language of flowers', which contributed to the popularity of so-called romantic flowers such as roses, peonies and orchids.
Today, elegant flower arrangements are piled high in the middle of tables, tied to pews along the aisle, and woven into archways where they can be immortalised in stunning wedding photos. But at the most fashionable weddings, a new floral trend is emerging – the rising trend of suspended florals.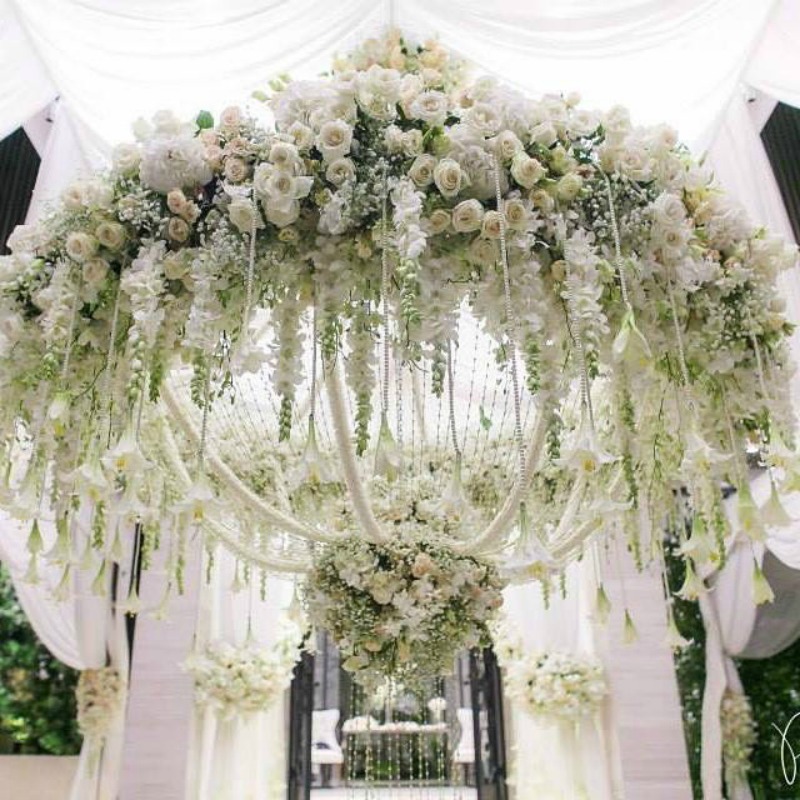 Photo Credit: Courtesy of Wedluxe
What are suspended florals?
Also known as 'floral chandeliers', they are artistic arrangements of flowers that are hung from the ceiling to add a decadent flourish to the most stylish wedding receptions.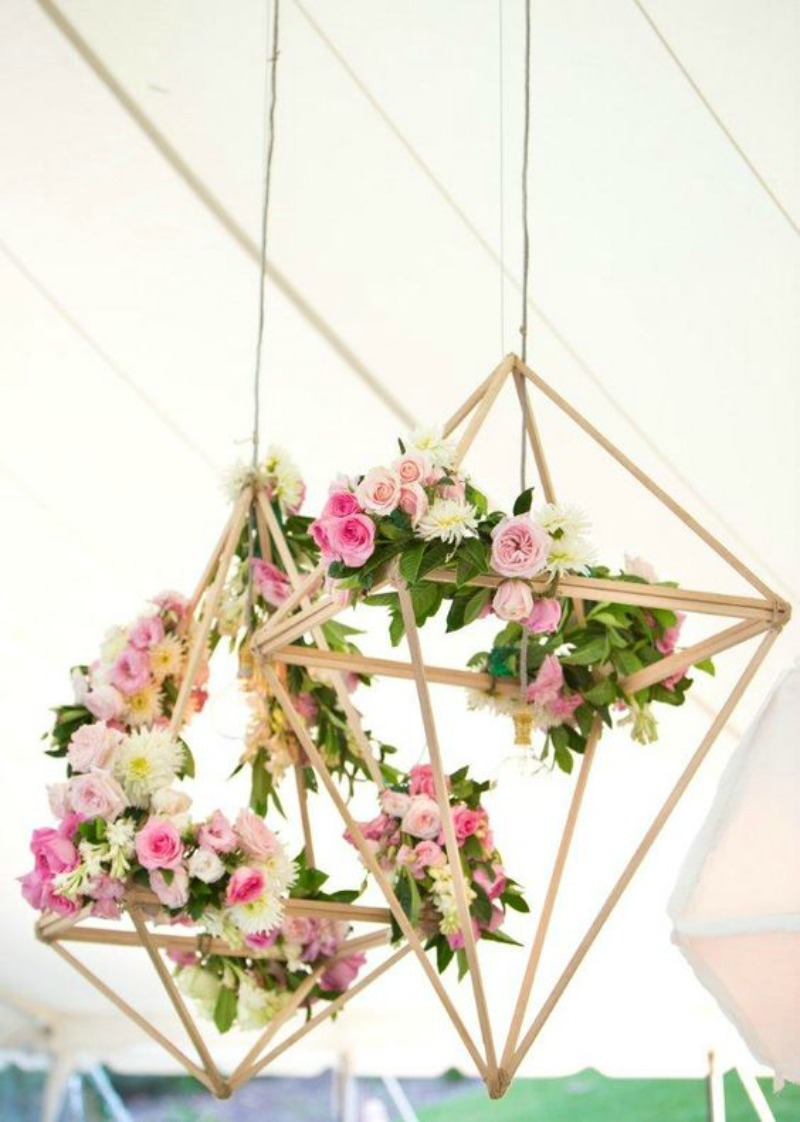 Photo Credit: Sarah Wood Photography
The true beauty of suspended florals is that they can be customised for any purpose – they can be hung low over tables as a practical alternative to bulky centrepieces; or strung from the rafters to create a whimsical ambiance.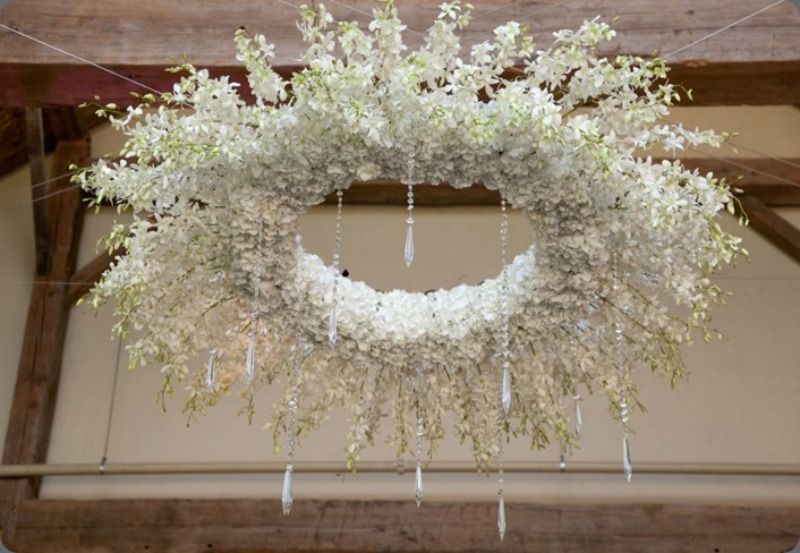 Photo Credit: Stela Alesi Photography
Floral chandeliers are pinned close to the top of a marquee and festooned with tiny lights for a romantic glow; or they are hung high in oversized bouquets, to create the illusion of floral clouds floating above the wedding party.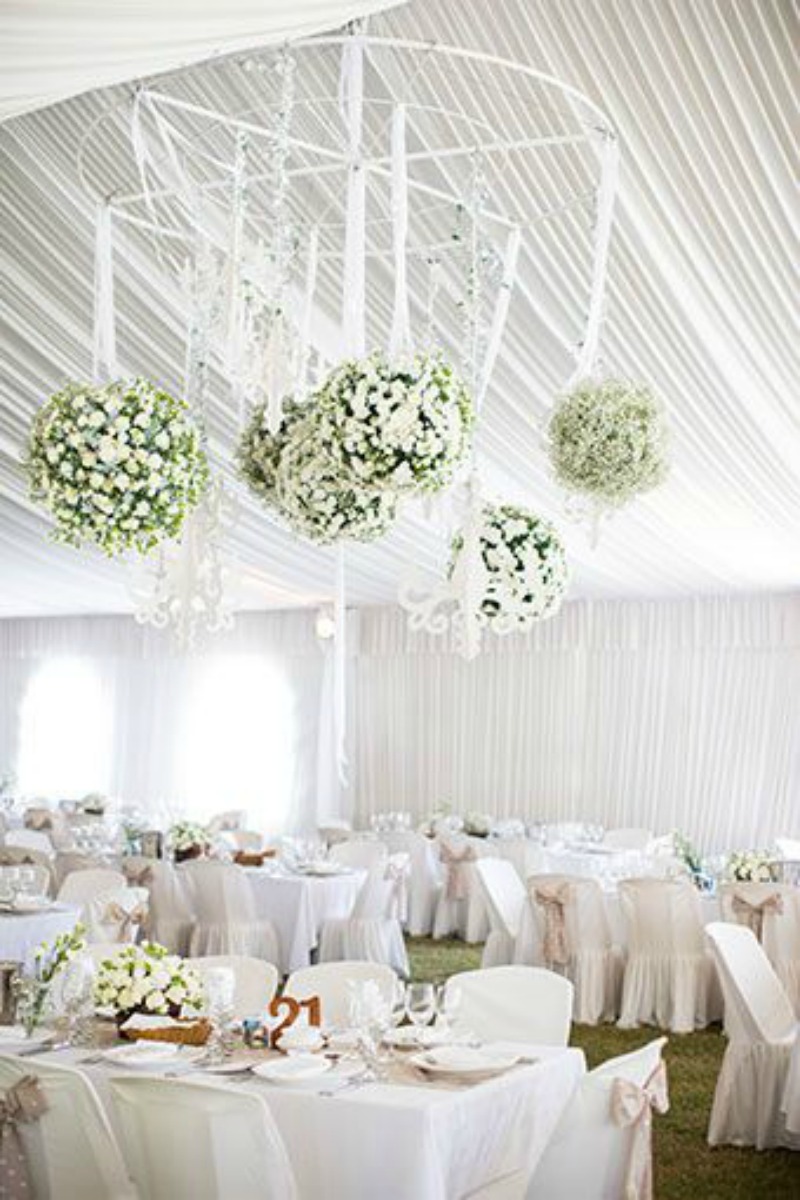 Photo Credit: Via Pinterest
Or you could eschew flowers altogether and opt for Scandi-style clusters of bare branches (birch looks particularly good) or sheaths of pine, which both look amazing at winter weddings. Use rustic yarn to tie glass orbs or candles from the branches, and you will feel like you are dancing the night away in your own starlit forest.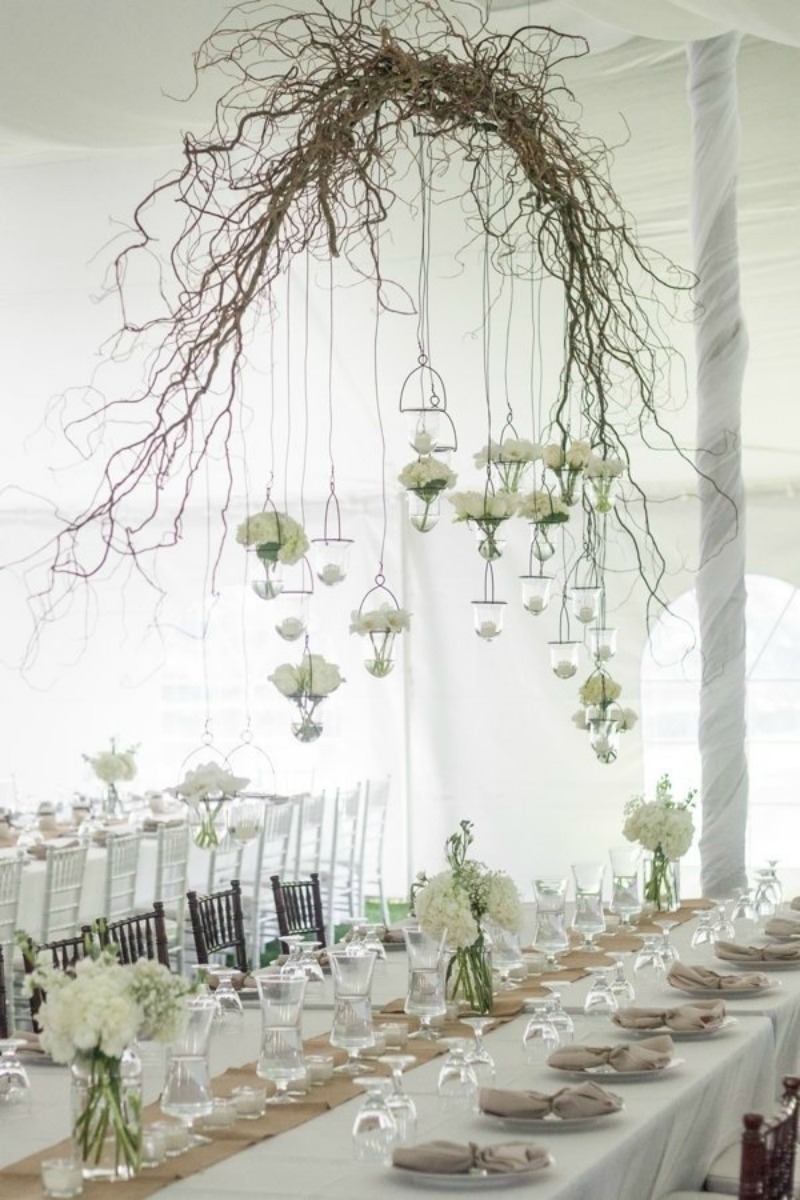 Photo Credit: Autumn Wilson
Get the look
This is a super-luxe feature that will require an experienced florist, but it is well worth the extra effort. Suspended florals look best in venues with high ceilings, so you will need to make sure that you have enough height to do justice to the look.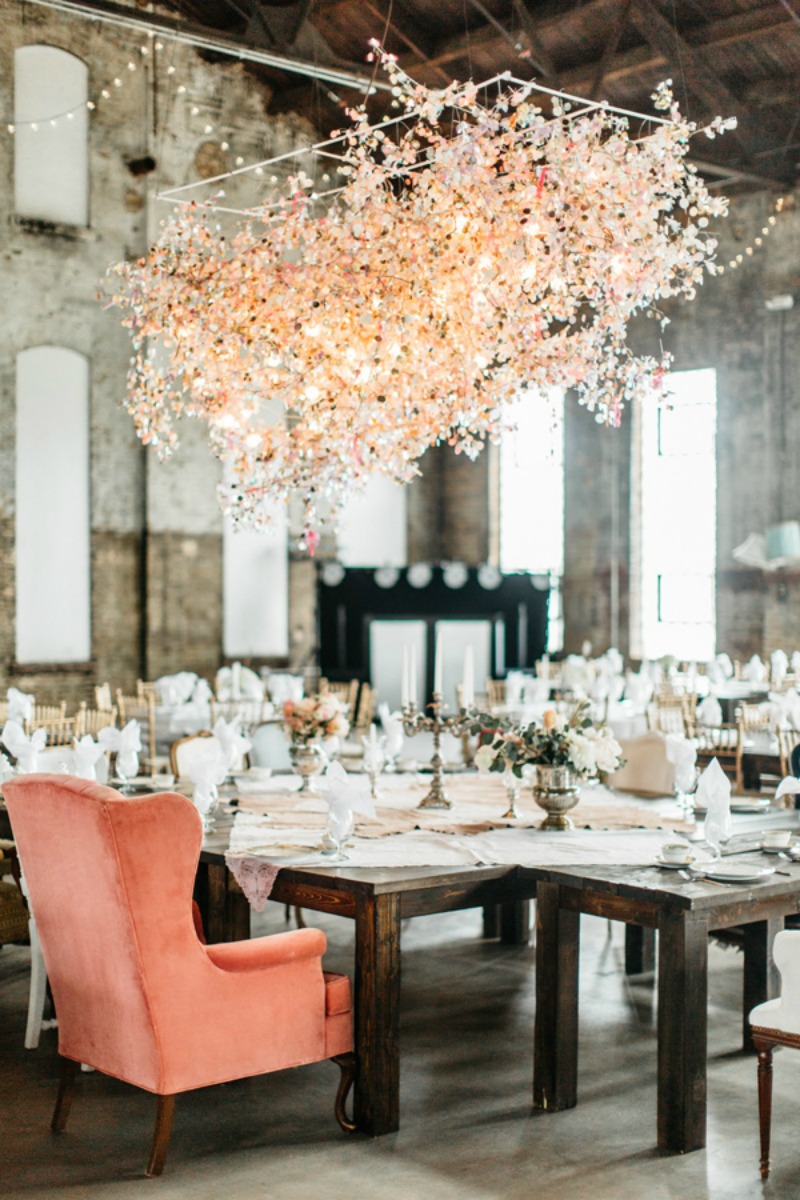 Photo Credit: Geneoh Photography
Next, you have to decide on your flowers. Big, bold blooms such as hydrangeas and peonies work brilliantly together to create that 'cloud of flowers' look, particularly if you stick to white and pastel colours.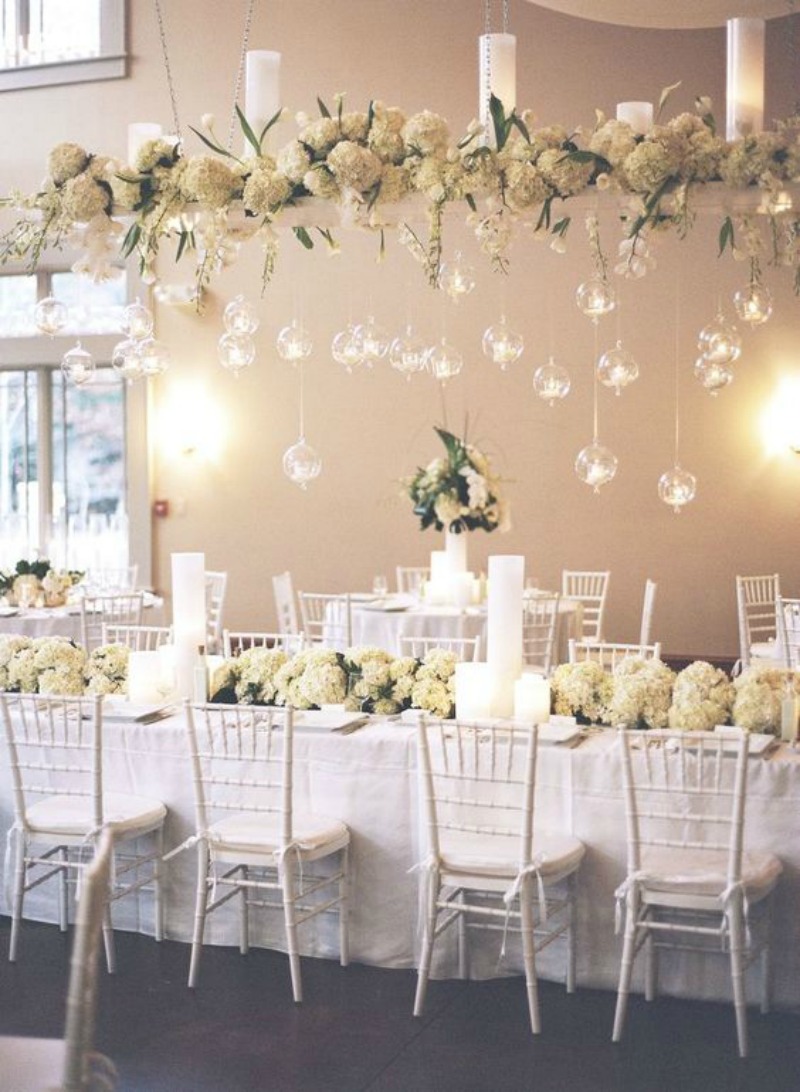 Photo Credit: Via Pinterest
For a fairy-tale feel, choose cascading flowers such as wisteria, amaranthus, or upside-down hyacinths, and balance the delicate petals with some trailing ivy or ferns.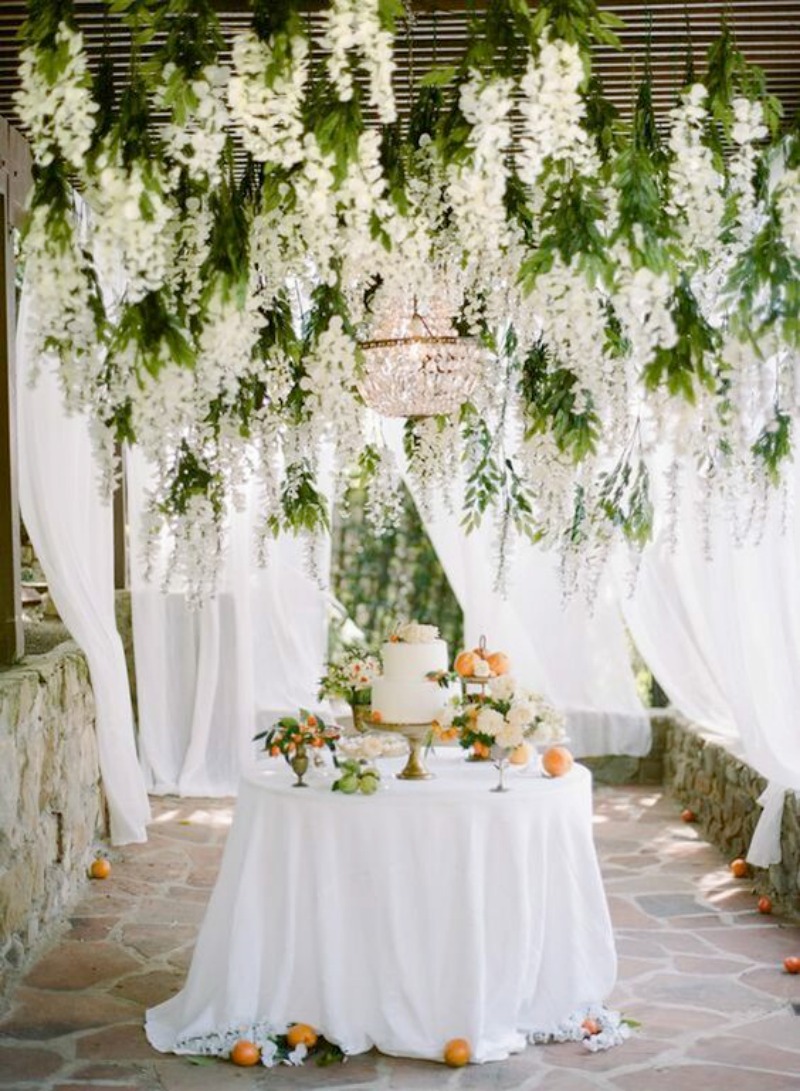 Photo Credit: Via Pinterest
Alternatively, you could stick with just one type of flower, and emphasise its crowning glory – daffodils, tulips and roses look stunning when the blooms are closely bunched together.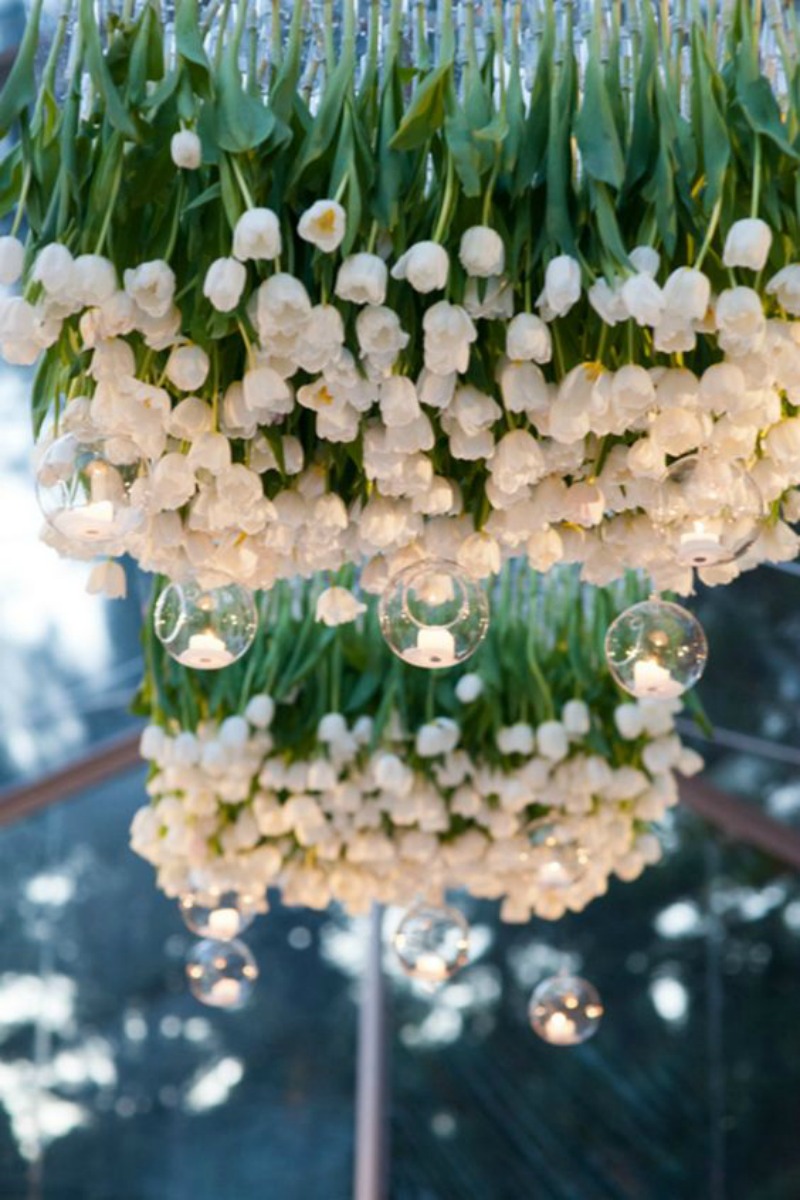 Photo Credit: Via Pinterest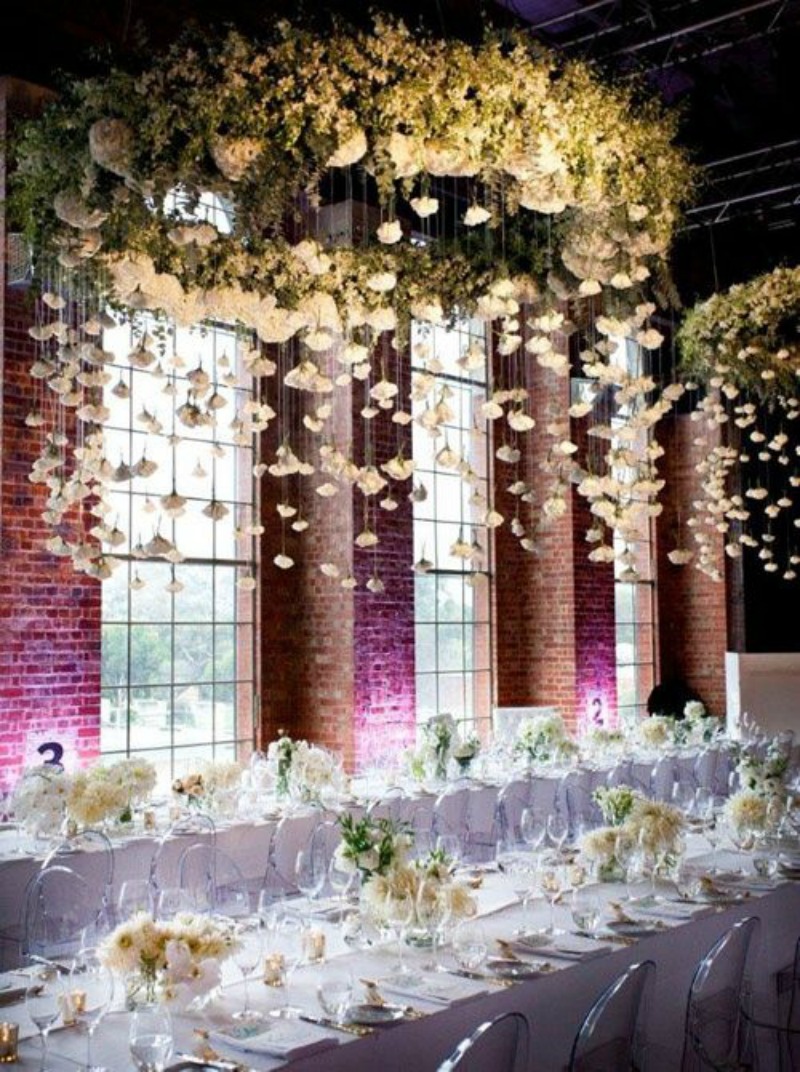 Photo Credit: Via Pinterest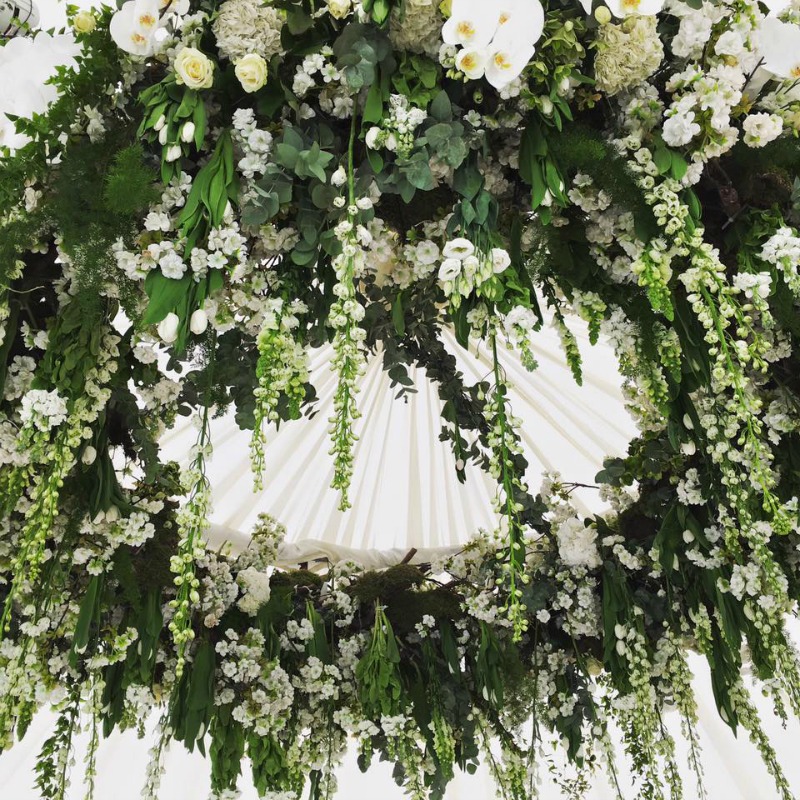 Photo Credit: Red Floral Architecture
Whichever option you choose, you are sure to end up with a unique and romantic display, which will impress your guests and take your décor to the next level.