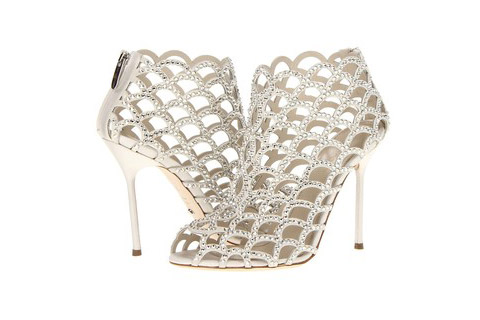 Committed fashionistas know that choosing the perfect shoes is every bit as important as finding your ideal dress. But the first thing you need to decide is whether you are going to go for heels, flat, or something completely unique...
Heels
If you've been struggling to justify buying that dream pair of designer heels, you won't get a better excuse to splurge… Not too long ago, wedding shoes were limited to white satin courts or something with diamanté and a comfortable heel. But now, the likes of Jimmy Choo, Christian Louboutin and Sophia Webster are making waves with their timeless bridal ranges.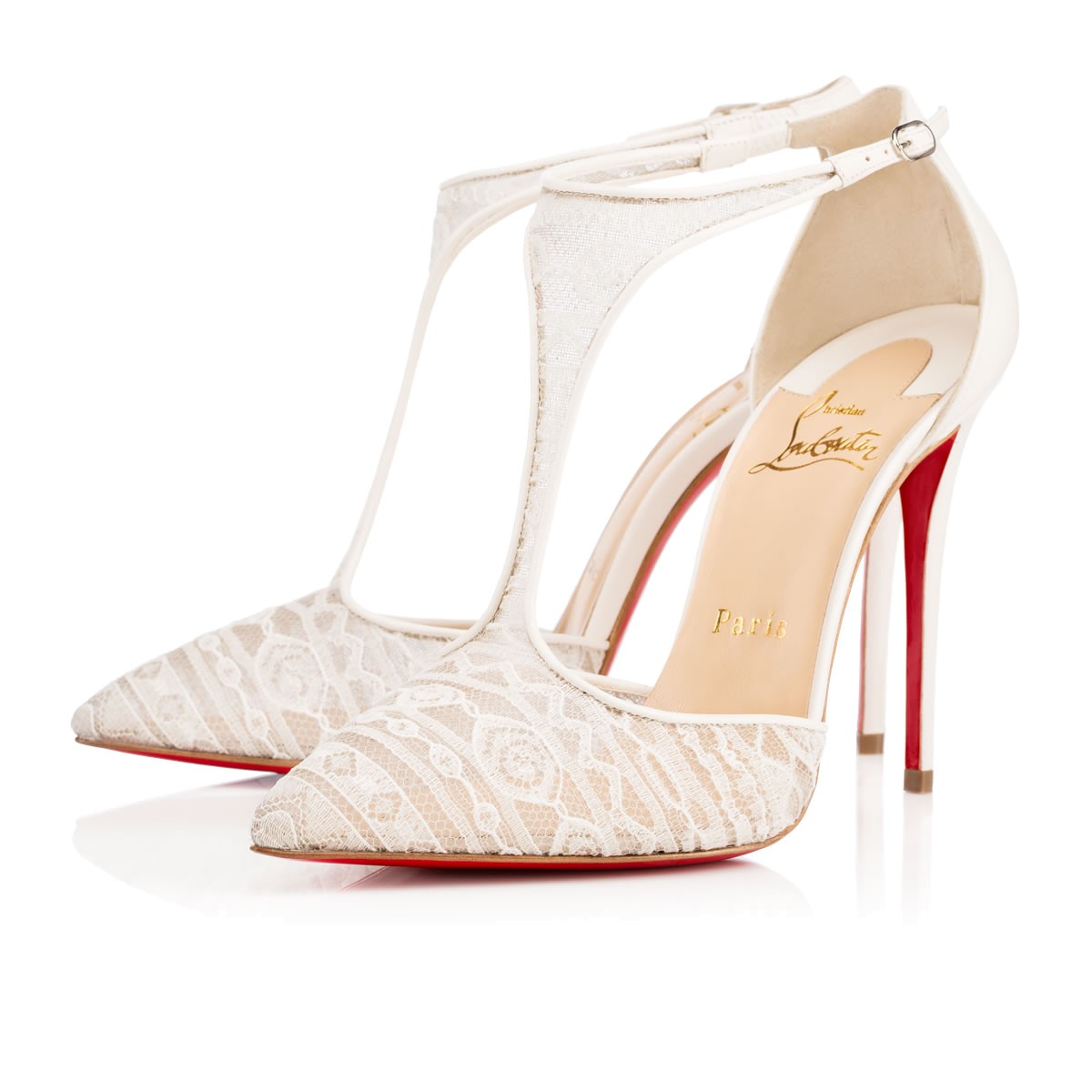 Photo Credit: Coutesy of Christian Louboutin
By investing in a great pair of designer heels for your wedding day, you will end up with a well-made and properly supported heel which can withstand the rigours of the dancefloor and still look good! In fact, some of the latest bridal collections are surprisingly versatile - Jimmy Choo's stunning jewel-encrusted Abel shoe even boasts its own waiting list among brides and non-brides alike!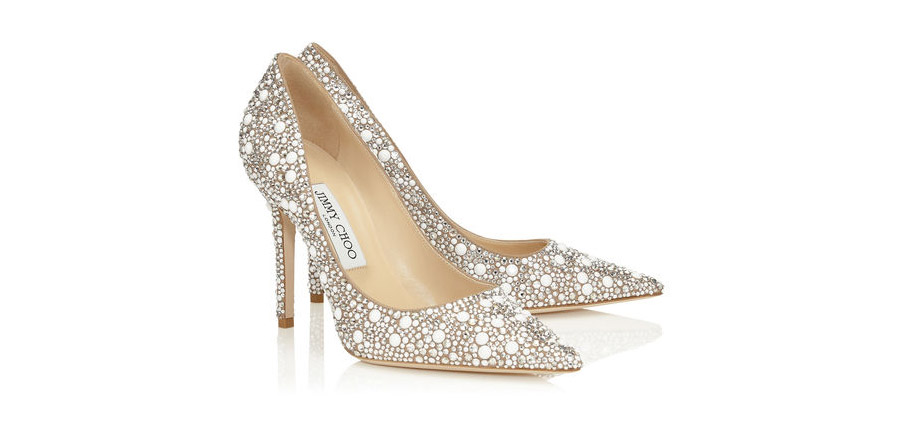 Of course, you don't have to go with a classic white shoe any more. Over the past few years, more and more brides have been using their shoes as a way of adding a pop of colour to their big day – red shoes are particularly popular, although Olivia Palermo may have started a new trend after sporting navy blue Manolo Blahnik's at her 2014 wedding (every bride needs her 'something blue' after all!). Or you could opt for something a bit more kooky and unique.
Celebrated shoe designer Sophia Webster has recently launched her own bridal shoe range, which includes quirky options such as her trademark butterfly heeled Chiara and the stunning shoe/boot that she designed for her own wedding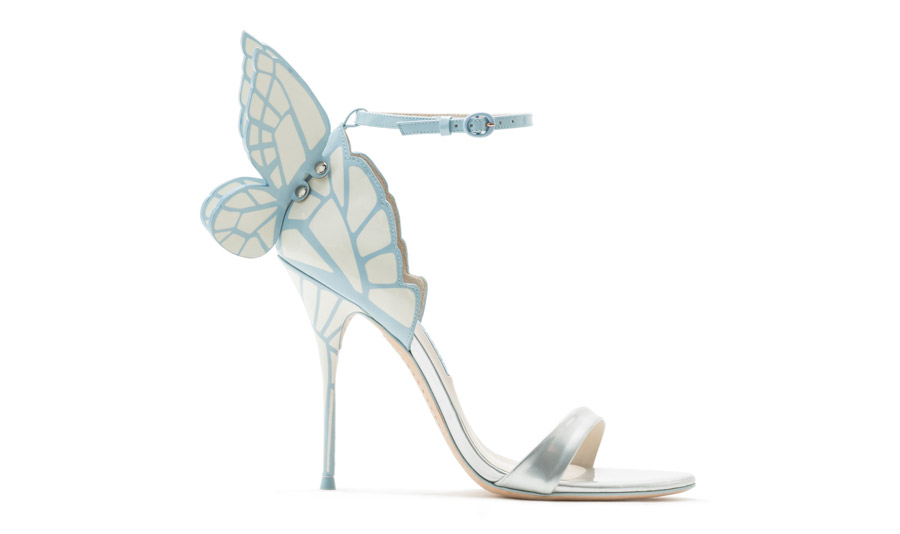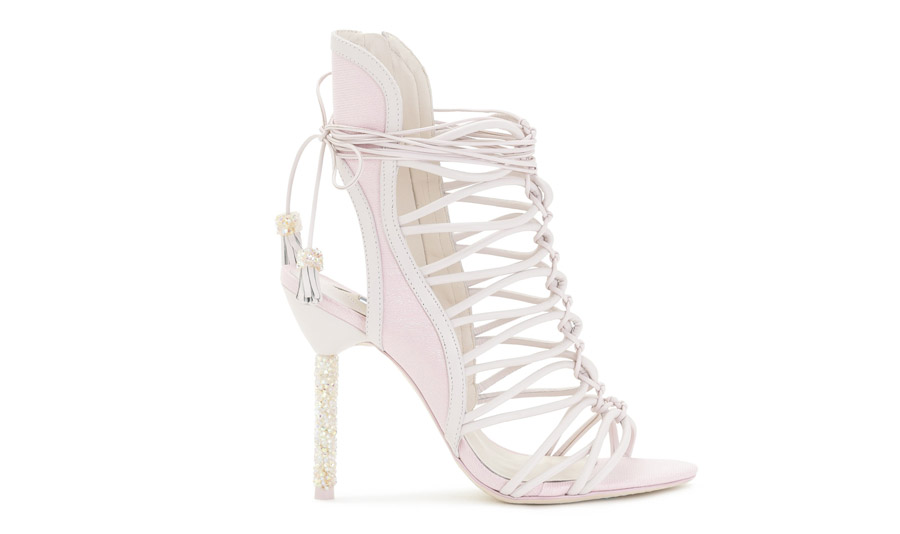 Flat
Flats have become more and more acceptable among stylish brides – remember how chic Kiera Knightly looked wearing simple white ballet flats for her low-key French wedding? Jimmy Choo has made an elegant bejewelled ballet flat a staple of its bridal shoe collection while similar versions are available at Roger Vivier, Pretty Ballerinas, and French Sole.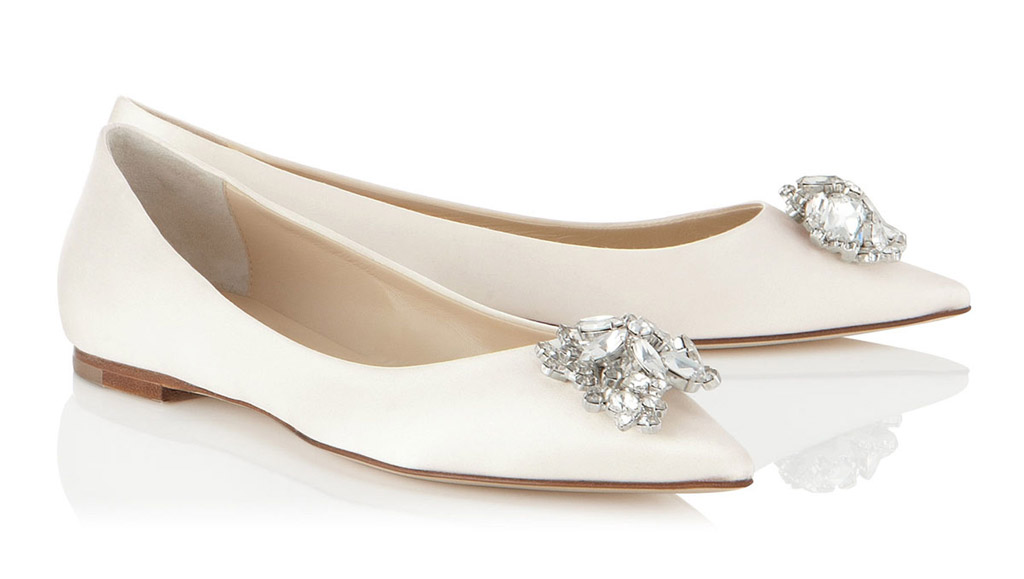 Something completely unique
If the world's top designers aren't quite able to nail your vision, why not try designing your own wedding shoes? Upper Street London is one of a growing number of boutiques that specialise in helping women design their own shoes. You control everything, from the heel height, to the fabrics used, the colour, the embellishments and the style. When guests ask you who designed your wedding shoes you'll be able to proudly say: "me".