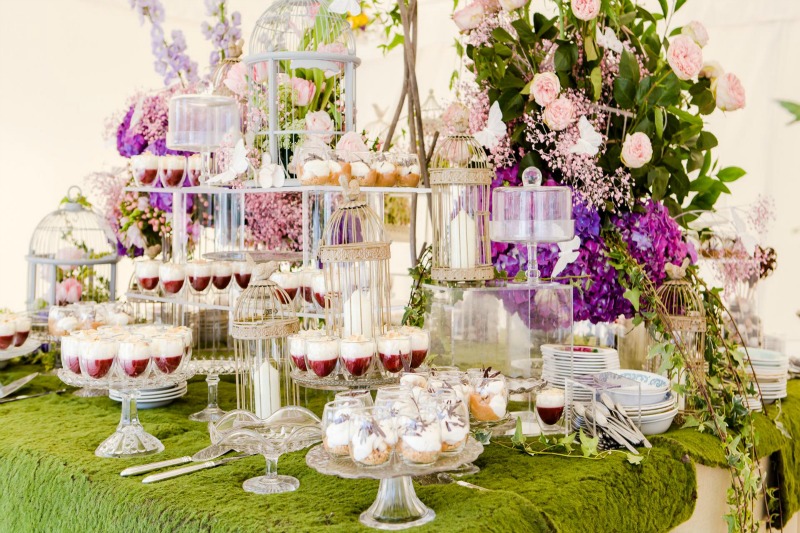 Chicken or beef? Those three words can make style-savvy brides shudder with predictability. Wedding breakfasts have a reputation for being a little bit 'safe'. After all, the food really needs to be able to cater to everyone from grandparents to the youngest children.
That said, it doesn't mean that you have to settle for a bland menu. Luxury wedding venues and chefs will be more than happy to put together special meals for your youngest guests, or anyone with dietary restrictions, so you don't have to compromise on the main event.
With that in mind, read on for a few alternatives to the traditional wedding breakfast, which will add a little touch of gourmet fun to your big day…
A medieval banquet
Make a big impression on your guests with tables piled high with roast meat, bright vegetables, baskets of rustic bread and carafes of wine.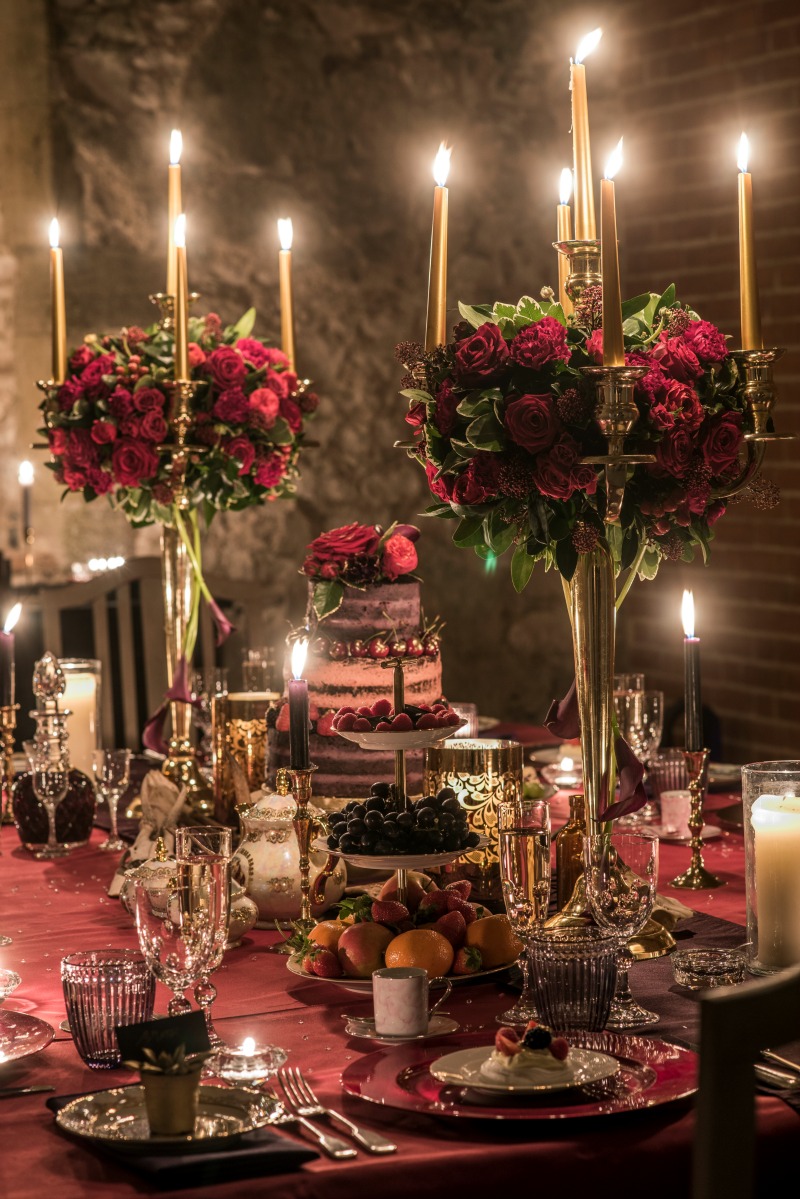 Photo Credit: Via Pinterest
Your waiting staff can then get to work carving and serving, and guests can help themselves to seconds (or thirds!).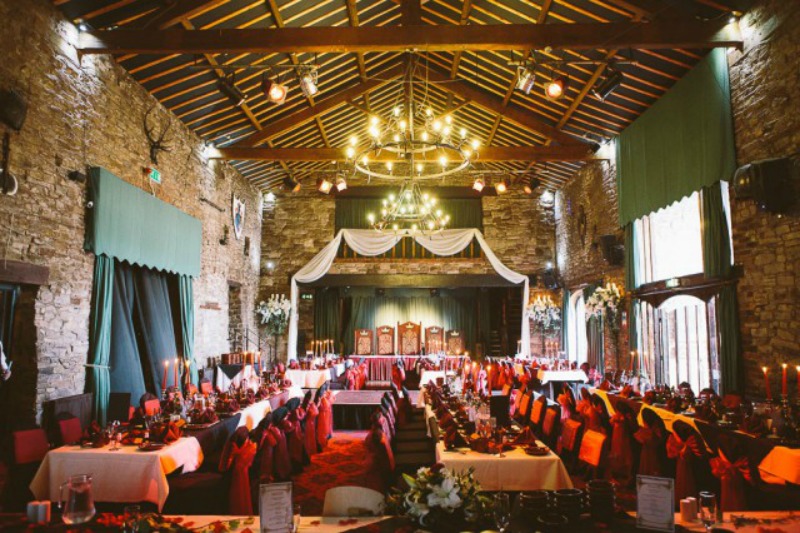 Photo Credit: Jonny Draper
Japanese feast
Sushi is stylish, healthy and delicious, and you can combine maki and sashimi dishes with other Japanese classics such as wagu beef or blackened cod.
Kids will have great fun slurping up big bowls of ramen, and you can give them little bags of colourful Japanese sweets for afters!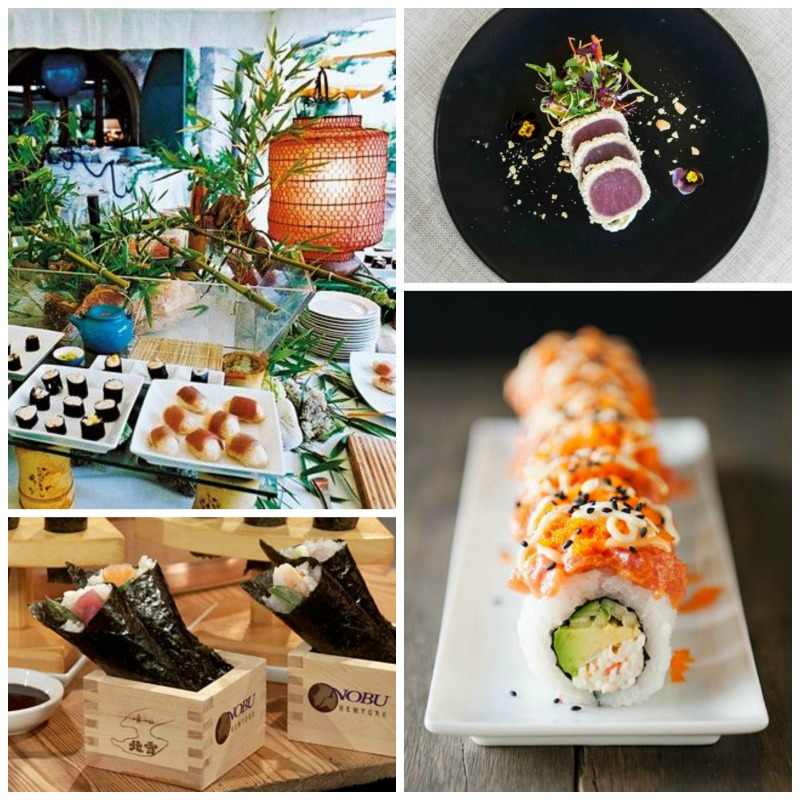 Photo Credits: From left to right - Via Brides | Courtesey of Carper & Berry | Via Martha Stewart | Via Pinterest
Your favourite restaurant
Make the day extra personal by hiring the head chef from your favourite restaurant to recreate some of their most popular dishes.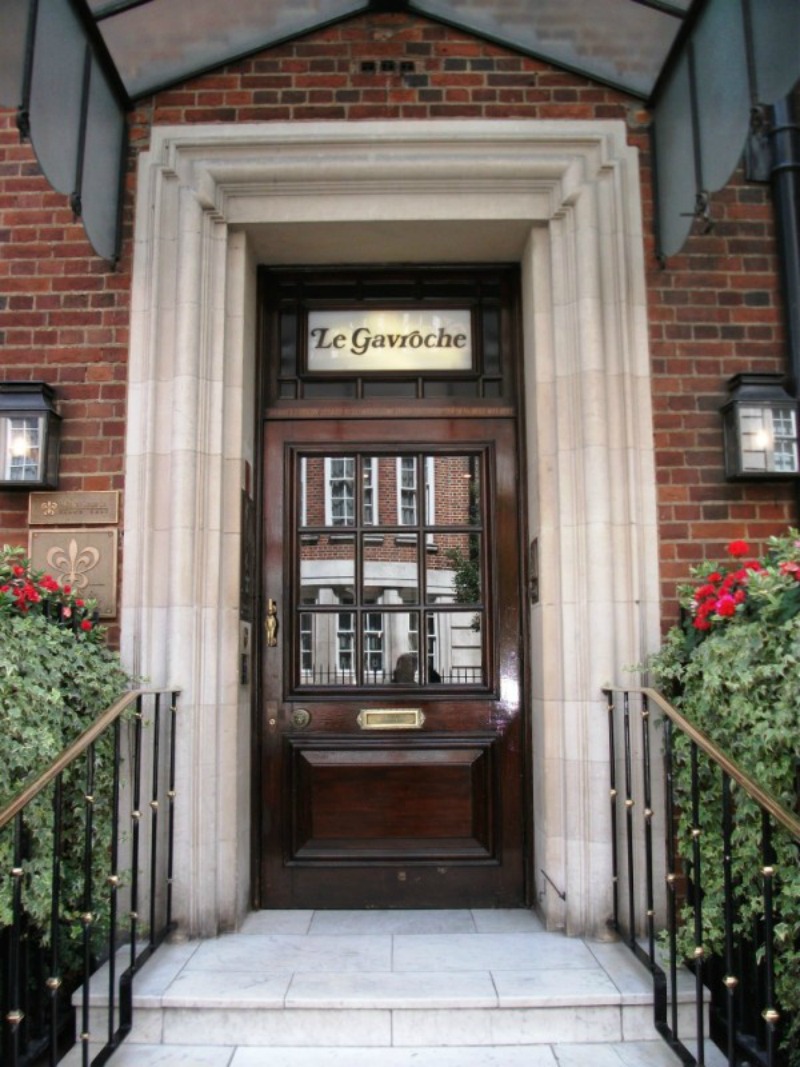 Photo Credit: Via Pinterest

You'll have to arrange this with them a long time in advance, and you may need to clear things with your venue first, but you are guaranteed to have a great meal which you can relive on special occasions at the restaurant itself.
English picnic
If you're planning an outdoor wedding, channel some Old World glamour with an 'English picnic' theme. Guests could be served Pimms and champagne, before tucking in to a vintage feast of traditional English pies, breads, cold meats, fruits, and cakes. Not to mention the desserts you could tuck into!

This works particularly well for clients who live overseas but are choosing to marry in the UK; a quintessentially English menu at a wedding really enhances the celebrations.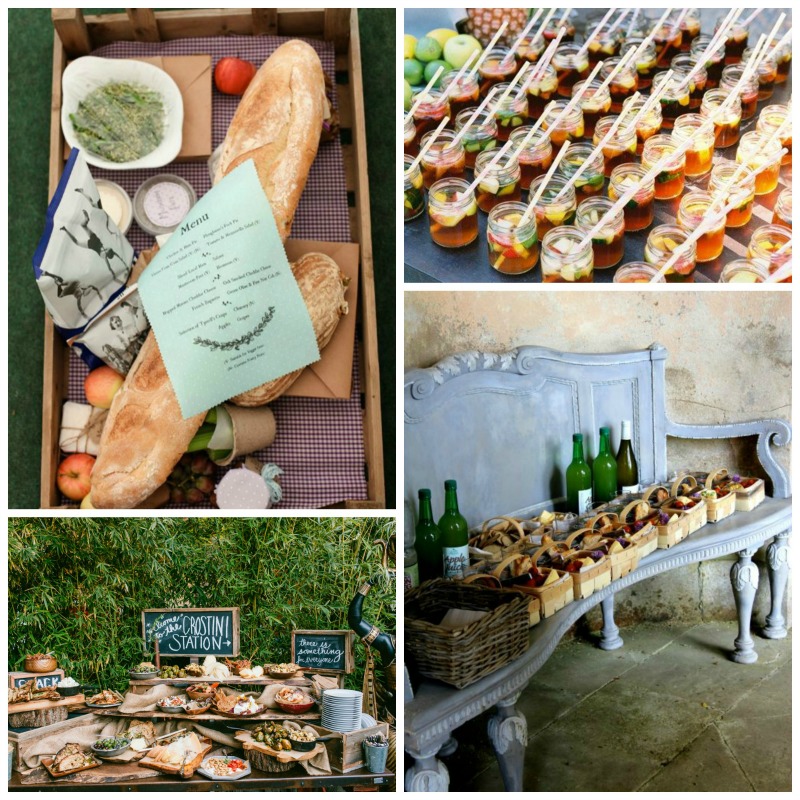 Photo Credits: From left to right | Chamonix Thurson Rattue Photography | Leo Patrone Photography | Via Pinterest | Via Arne Maynard
Foodie fusions
If you're a foodie couple, why not design your own menu, bringing together your individual tastes and cultures?

Spend some time working with a talented chef until you come up with a series of dishes that perfectly combine your favourite flavours, and wow your guests with a bespoke menu that they've never experienced before.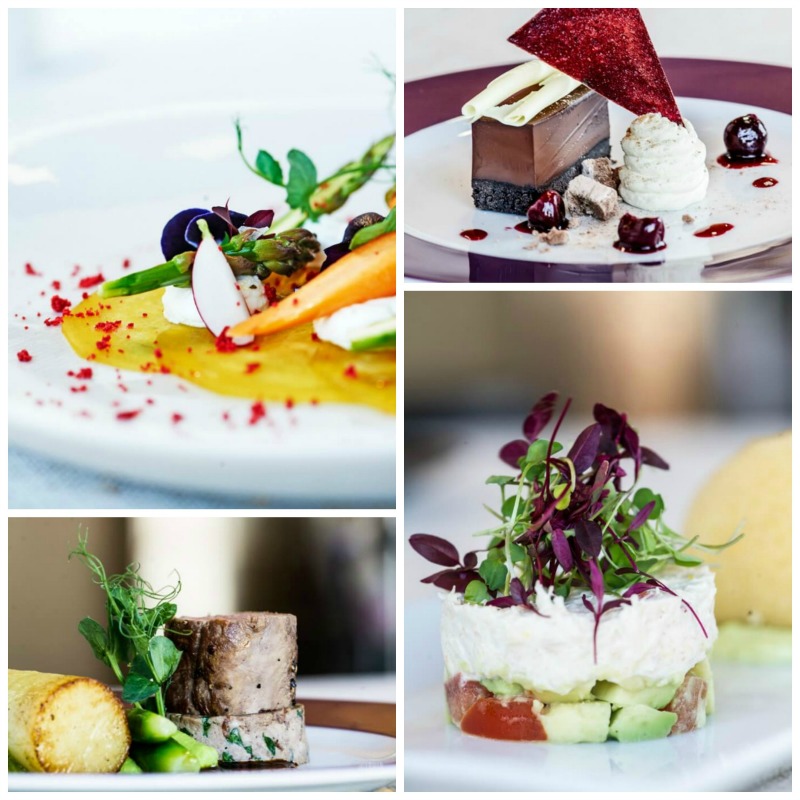 Photo Credit: Images courtesy of Carper and Berry